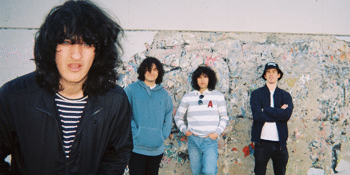 The Sooks
with Tawny Port + The Toothpicks
Waywards (The Bank Hotel) (Newtown, NSW)
Friday, 2 September 2022 8:00 pm
The Sooks are an indie rock band from Western Sydney. Fusing sixties jangle pop and Australian indie, they have developed an eclectic and unique sound that's bound to get audiences moving.
Following a positive reception of their first single 'Motley', and a sold out show at The Chippo Hotel, The Sooks are set to release their second single, 'Lucy' this August. With a shift towards a more dreamy indie sound, 'Lucy' features catchy melodies and jangly guitar riffs - characteristic of The Sooks songwriting.
The single launch, hosted by the renowned Sydney venue, Waywards, will feature performances from support acts; The Toothpicks, and Tawny Port, and is bound to be a packed out great night!