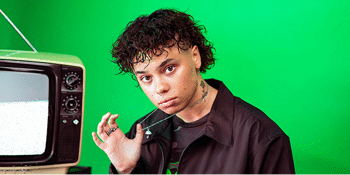 Right Hand Management & Select Music present…
SIALA – DROWNED SURFACE EP TOUR
Vic on The Park Hotel (Marrickville, NSW)
Friday, 3 June 2022 9:00 PM
Overcoming challenging times to emerge as a shining star within the Australian music scene, multi-pronged vocalist Siala (her/him/they) announces East Coast tour showcasing her debut EP 'Drowned Surface'.
Delivering her lyrics through hypnotic melodies, bullish bars and all the spaces in between, Siala takes listeners into a different dimension with the rapid, head nodding atmospheric flows featured through the EP.
Channelling her life experiences and deep emotions into her craft
,
Siala's originality and lyrical flow is paramount in her ability to connect through storytelling.
On her love of music, Siala describes, "When I sing, it makes me feel emotionally better. It's like free counselling; free psychology." Her resilience off-stage has created an on-stage presence that is captivating to her audience