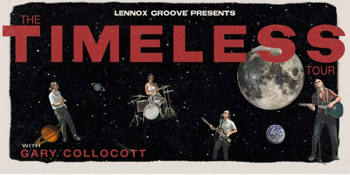 The Music and Booze Co presents
Sugar Soap/Gary Colacott
The Royal Bondi (Bondi, NSW)
Thursday, 26 May 2022 8:00 pm
ROYAL BONDI - FREE SHOW
Sugar Soap w/ Gary Collocott and The Band

Gary Collocott and his band are a new act from Byron Bay who are hitting Sydney for their first show at the Royal Bondi.
Prepare for a great night of high energy indie rock good vibes which will please fans of bands like Lime Cordiale and Ocean Alley. Gary has stamped a reputation on the North Coast as top live act providing a world class show.
Joining the gig are Sugar Soap a lush, wholesome blend of new disco groove partnered with deep sea submarine dub, harmoniously howling like a breath of fresh air, straight from mother nature's mouth, over a coastal cliff face. Salty!