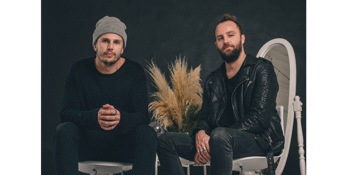 Bad Fridays: Boo Seeka + Yuma X + Haus Inspection
Yuma X + Haus Inspection
Miranda Hotel (Miranda, NSW)
Friday, 25 October 2019 8:30 PM
Live music is back at The Miranda Hotel!
Here at Bad Friday festival, we were starting to get a little restless between parties. After crunching the numbers we noticed we had a lot of friends down here in The Shire so we thought we'd throw a coupla events to get to know ya!
Over the next few weeks, we'll be bringing down a diverse range of artists to help relaunch the Miranda Hotel's band room. We've got some old friends and some new ones and will have local acts on every bill!
We're finishing off this series with a bang! Bad Friday 2018 Alumni,
Boo Seeka
played a cracking set closing out the festival last year and we're pumped to bring them to Miranda. Known for their smooth vocals and pulsating electro sounds, blended with spacey synth layered on top of rolling hip hop grooves and beats, new single "Rush" doesn't disappoint. The track flows like a cool river, yet buzzes with energy sizzling like a neon on the Miami strip.
The Yuma X project exploded in 2015 with their breakout single, a cover of indie band Ghoul's song "Swimming Pool" which garnered millions of streams online and climbed to the top of the HypeMachine charts. Their first EP Home Recordings followed soon after, and was met with similar fanfare, with sultry single "Matchstick" amassing over 2 millions streams on Spotify.
Around the same time, they toured alongside electronic music heavyweights like RÜFÜS DÜ SOL and ODESZA.
Local act, Haus Inspection will be kicking the night off!