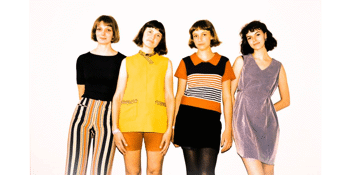 Parsnip
Display Homes + RMFC
The Chippo Hotel (Chippendale, NSW)
Saturday, 31 August 2019 8:00 pm
Meet Parsnip on the astral plane for a night of freak freedom as they celebrate the release of their debut album 'When the Tree Bears Fruit' - a record delivering tall tales of joy, velocity, whimsy and nonsense. Joining the festivities will be much-adored legends Display Homes and R.M.F.C!
'When the Tree Bears Fruit' is out Aug 9 in Australia via ANTI FADE records and Aug 30 everywhere else via Trouble In Mind.
Parsnip:
https://parsniphq.bandcamp.com/
https://displayhomes.bandcamp.com/
https://rockmusicfanclub.bandcamp.com/
~
$10
~
This show will take place on the traditional lands of the Gadigal people, of the Eora nation. We respect the traditional custodians' sovereignty over this land, which was never ceded. We pay our respects to Elders past, present and emerging.