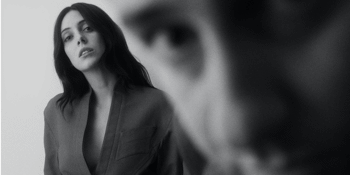 Baptizm
with Special Guest
Golden Age Cinema & Bar (Surry Hills, NSW)
Saturday, 27 August 2022 10:00 pm
Alex Wall and Matilda Dods are a creative and romantic partnership based in Bondi Australia.

After respectively touring as the frontman of Bleeding Knees Club and Wax Witches, and travelling the world as a high fashion model, Wall and Dods settled down in Sydney, where their romantic connection began and inevitable creative collaboration ensued.

Inspired by likes of Portishead, Suicide and Moon-duo, the couple has crafted a distinctive and original concept, creating a wild and untethered, yet sexy and chimerical sound that is unambiguously their own.

With Special Guest TBA.