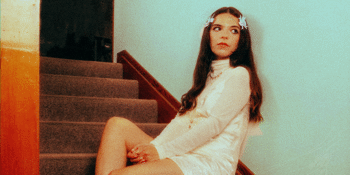 Island Records & Select Music present
Yorke - 'Next Life' Tour
with Special Guests
Waywards (The Bank Hotel) (Newtown, NSW)
Friday, 27 May 2022 8:00 pm
Welcome to new Yorke. To celebrate the release of her upcoming single 'Next Life' later this month, Yorke is bringing her brand new live show to Sydney and Melbourne this May.

After kicking 2022 off with recent supports for Amy Shark, Ballpark Music & San Cisco, and following up from her anthemic 2021 single 'Window Shopping', the Melbourne indie-pop songstress is back with the next musical offering in her journey.

"'Next Life' is the first track I've released that feels 110% authentically me in every aspect, from the songwriting to the visuals to the feelings associated. It feels like I'm finally coming out of hibernation and everything has fallen into place so naturally. I could not be more excited to share this next phase of Yorke and everything I've been working on." she says.

Since Yorke's arrival with her debut EP 'Liberosis' in 2020, she's been featured in the likes of Billboard magazine, collaborated with artists such as Kilter & Paces and toured with Lewis Capaldi, Ruel, The Veronicas and more. With many more shows and music on the horizon, 2022 is set to be her biggest year yet.