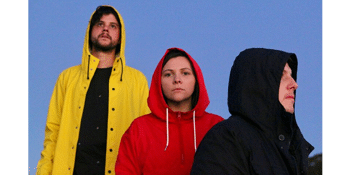 Viscera Artists presents
A.D.K.O.B
with Offshore Projects + Bonniesongs (solo)
The Chippo Hotel (Chippendale, NSW)
Friday, 25 October 2019 8:00 PM
A.D.K.O.B is a Sydney-based musical project by multi-instrumentalist & producer Mark Piccles. Reaching deep into his personal life, Piccles shares eternal stories from a fresh perspective, all while retaining the very special A.D.K.O.B groove.
For Piccles, A.D.K.O.B is as an opportunity for escape. A space to throw off any preconceptions or shackles about making music and explore ideas that didn't seem to fit anywhere else. "Making music for this project is a form of escapism for me but it has also become a vehicle of personal expression and release." It's about expressing a feeling, a vibe, or a mood "If I start getting lost in the vibe and it makes me forget who and where I am, I am on the right path" Piccles explains.
There's a lot of meaning behind this EP for Piccles, "Nothing is a Waste of Time' is about burning yourself down and building yourself back up again. The slow, painful realization and acceptance of the fact that nothing you do is time wasted; that everything you do and don't do makes up who you are." – Mark Piccles.
Current single "Shatter" is Piccles' most confessional work yet & the focus track from their new EP 'NOTHING IS A WASTE OF TIME' which is to be released Sept 13. "There is no way around the pain and hopelessness of being heartbroken. Feeling completely shattered & falling apart. But there's a certain catharsis in shouting that from the roof- tops even though I'm not usually so direct with this stuff." – Mark Piccles