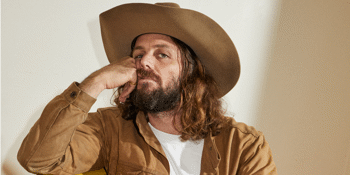 Lacey Cole - Badwater Tour
with Special Guest
Golden Age Cinema & Bar (Surry Hills, NSW)
Saturday, 8 October 2022 10:00 pm
Floundering romances and wide open spaces - you can tell a Lacey Cole song when you hear one. Whether hunched over a lonely campfire wearing only his guitar or strapped to his cosmic-rocket-of-a-band, Lazy Colts, there's always a winding tale to be told and a catchy hook to hang your hat on.

His latest releases, Badwater: Volume 1 & 2, find Cole at his most discerning, playful and unguarded. Framed intimately by a rangy outlaw-country-feel and the odd celestial flourish.

Catch him on tour, promoting the 12" Vinyl release of Badwater. He'll be joined on the road by Christine Hazelwood (the crystalline lady voice you hear on the record) and a member or two of the Badwater Band if they feel like it / happen to live around the corner from a venue.

With Support TBA.