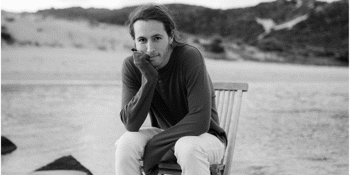 Lemon Tree Music & Four Tone Artists present
Riley Pearce
with Special Guests
Waywards (The Bank Hotel) (Newtown, NSW)
Saturday, 10 September 2022 8:00 pm
Unfolding over two years and three cities, ending at a rental house on the southwest coast of Australia, Riley Pearce is unveiling his debut album The Water & The Rough and setting off on a national full band tour this September.

Kicking off September 8, Riley's signature acoustic road trip style will be on display with plenty of old favourites and showcasing the new album tunes such as "8 Hour Drive', "Furniture", "Keep Moving".

The album is about a dream or image you build up in your head, work towards and put all your energy into for so long only to have it fall back to earth as a result of things out of your control. It's about the learning and self-discovery that comes from that experience. The Water & The Rough is the Riley Pearce debut album we've all waited for.

All shows are COVID-safe and tickets are strictly limited. Special guests to be announced soon. Tickets are on sale Monday June 13 10am AEST. Presented by Lemon Tree Music and Four Tone Artists.