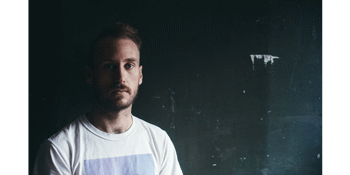 Viscera Artists presents
Butternut Sweetheart
w/ Special Guests
Saturday, 26 October 2019 8:00 pm
Butternut Sweetheart is the musical project of Sydney based multi-instrumentalist and producer Luke Moseley. Although officially formed in late 2018, Butternut Sweetheart has been percolating below the surface for years. Moseley pushes musical boundaries by creating a sense that the songs have evolved from dark, smouldering embers of a dying fire or from the depths of the ocean. Making someone ask the question 'is that a guitar? is that a keyboard? is that human?'
Inspired by difficult to define artists such as Unknown Mortal Orchestra, Tuneyards, and Melodies Echo Chamber, Butternut Sweetheart songs are a warping mélange of electronic and organic production and the centrepiece of this project.
Organic source material is manipulated to make it sound like it's electronic (eg. making a piano sound like a synthesiser) or the flip side - making an electronic sound seem organic (using synths to sound like they have a voice).
New single "Two White Lines" explores the feeling of connection and loss. As described by Moseley below:
"I found myself feeling disconnected from someone even though I thought we were on the same page and I had heard the words 'we're not moving in the same direction' to describe emotional distance. That stuck with me." - Luke Moseley / Butternut Sweetheart
"Two White Lines" features the familiar tones of an Australia traffic light crosswalk going off which was a source of surreptitious inspiration for Mosely.
"Walking is often my principal mode of transport. I can't help but sing little songs or rhythms in my head when the crossing signal goes. It took a while to work out exactly how to incorporate the crossing samples into the song, but I love how quickly the road crossing induced panic becomes a tuneful element."
The songs conception was swift. Mosely and "Sam (Ball Park Music) and I had half a day to record this song in Brisbane. We're both lovers of vocoder and vocal processing, so it wasn't surprising that is where our focus lay. We can't stay away from warbly piano and guitar sounds, crunchy drums and dramatic song structures."
Leading up to the launch of this new project, Moseley forged his path as tour manager and guitar tech for Australian icons such as Rufus Du Sol, Sarah Blasko, The Paper Kites, Matt Corby, and Ball Park Music who he joins on tour in May & June this year.