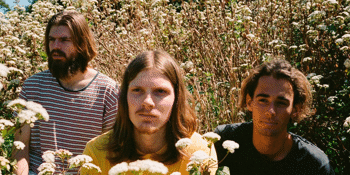 Scatter Light EP Launch
with Silky Roads and Visvaldis
The Chippo Hotel (Chippendale, NSW)
Friday, 3 December 2021 8:00 pm
Scatter Light are a power trio that blend an array of 60s and 70s rock n roll influences with elements of modern psychedelia, creating their own place within the thriving Australian psychedelic music renaissance. If not playing one of their dynamic live shows, the band are tucked away inside their home studio, honing their craft and sound. They look to create songs that are both nostalgic for rock n roll fans of all eras whilst adding a fresh and original take, covered in a strong lysergic flavour.
TICKETING INFO
Shows will be standing and limited to 70 due to social distancing measures
Upstairs kitchen will be open and running a $15.00 burger + schooner of beer or cider deal for those who have purchased a ticket to the show
All customers entering the premise must sign-in by providing accurate contact details via the venue's QR code sign in registry at the entrance of the venue which is designed specifically for contact tracing if necessary.
The venue will be taking a number of precautionary measures to ensure patron safety, including:
Hand sanitiser dispensers on entry and through venue
Signage and social distancing markers throughout the venue
Regular sanitising of the venue and full clean between sittings