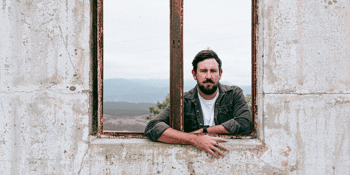 CANCELLED - Jack Biilmann - Late Show
with Clare Hennessy
The Chippo Hotel (Chippendale, NSW)
Saturday, 21 August 2021 8:00 pm
After the launch of a new rock project, a global pandemic and a truck load of inspiration Jack Biilmann is back on the road with his 3rd solo record Full Circle. The record sees Biilmann in his true element of blues/roots but also wanders into the folk, soul, Americana and soul genres into by far the most complete record to date. This tour will showcase new & old favourite songs, his trademark honesty, soaring lyrics, guitar mastery and the signature wit + likeability everyone has come to expect from his shows. Featuring special guest Clare Hennessy.
TICKETING INFO
Shows will be standing and limited to 70 due to social distancing measures
Artists to perform two separate sittings, 6:30pm & 9:30pm
Upstairs kitchen will be open and running a $15.00 burger + schooner of beer or cider deal for those who have purchased a ticket to the show
All customers entering the premise must sign-in by providing accurate contact details via the venue's QR code sign in registry at the entrance of the venue which is designed specifically for contact tracing if necessary.
The venue will be taking a number of precautionary measures to ensure patron safety, including:
Hand sanitiser dispensers on entry and through venue
Signage and social distancing markers throughout the venue
Regular sanitising of the venue and full clean between sittings