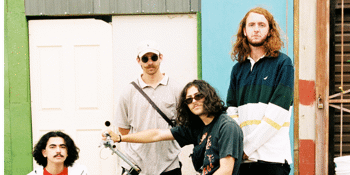 Waratah Records + Coopers
POSTPONED - The Shang
with Special Guests
Miranda Hotel (Miranda, NSW)
Sun 12 April - Thu 1 October 2020 7:00 PM
The Shang 'Long Way Up' Tour - The four horsemen of The Wild (South) West are back! The Shang, having released their latest single 'Long Way Up' are heading out on the road. They're packing their cowboy hats, Nike TNs and a case of Coopers, stopping all along the east coast. The Shang latest single, 'Long Way Up' is an alternative rock single with elements of Australian and UK rock, recorded, produced and mixed at The Grove Studios.
In 2017, with a great amount of effort and deliberation, their debut single was born, and has since amassed upwards of 430,000 plays on Spotify. In order to follow this, with further effort and deliberation, their debut EP was released in the winter of 2017, titled The Kiki EP.
Since then, The Shang has released two more singles and played countless shows in and around Sydney, and at the start of 2019, embarked on a national tour, growing their audience significantly, and selling out the world renowned/universally recognised Oxford Art Factory Gallery Bar. In recent times, The Shang embarked on their four-date 'East Coast Tour', pulling audiences left, right and centre, eventuating in another SOLD OUT Sydney show at none other than The Lord Gladstone, Chippendale.
With praise from industry heavyweights, such as their own parents, their heavily obliged mates, and further heavily obliged significant others, The Shang are thought to be setting down a path travelled by many, but conquered by few. Stay alert, for the tale of The Shang from The Wild (South) West will continue...