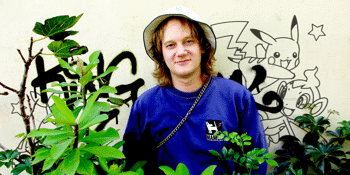 The Music and Booze Co presents
Ghostgums- EP Launch
with special guests Germ Donor and Bustlip
Waywards (The Bank Hotel) (Newtown, NSW)
Saturday, 18 June 2022 8:00 PM
The Music and Booze Co presents...
Ghostgums- EP Launch with special guests Germ Donor and Bustlip
Sydney band Ghostgums are the five-piece indie dreampop brainchild of singer-songwriter Jamhound, an irrepressible frontperson full of charm and verve, while no stranger to a few bloody knees and broken teeth (literally).
To celebrate the release of their self titled debut ep Ghostgums will enter the stage to perform the recordings in their entirety, plus a few unreleased gems, at Waywards Newtown on the 18th of July. Joined by local garage lunatics Germ Donor and Sydney producer/Winston Surfshirt beat maker Bustlip the night will be an excellent showcase of local talent. Tix are $15 presale, through Oztix.