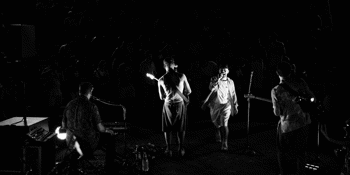 Proxy Agency presents
Big Words - Live
with Special Guest
Golden Age Cinema & Bar (Surry Hills, NSW)
Saturday, 30 July 2022 10:00 pm
Big Words - Live + Special Guest - free entry
Doors open at 12:00pm / Live music from 10pm sharp
ourgoldenage.com.au/live-music
Big Words are Melbourne's most adored R&B outfit, creating self-reflective, tender music that is a lush hybrid of soul & R&B. Since forming in their teenage years, the five-piece have crafted an unmistakable sound that tears down boundaries and disregards genres. Amounting an impressive 15M+ streams since their 2017 independently released debut EP "Hollywood, a Beautiful Coincidence", the band's musicianship & originality has earned them a loyal, global fanbase.
2020 saw Big Words release lockdown-induced mixtape 'Cherry', which received global praise from radio, press & fans alike for its front-to-back, no skip & conceptually concrete sound. With UK publication Wonderland describing it as making waves with 'all DIY indie production, ethereal falsettos and mellifluous melodies.' Since its release, which also caught the ears of triple j landing Big Words a coveted Unearthed feature artist placement, the group have been completing their years-in-the-making debut LP, slated for release 2022. 2019 singles 'TTYDTM' & 'Cicada' catapulted the band from the underground, capturing wider industry attention & praise from critics around the world.
Big Words have a reputation for pairing their music with bespoke visuals & performance art in what many describe as one of the best live shows in Australia. Their most recent sold-out show at Melbourne's lush & unique Fairfield Amphitheatre encapsulates this vision perfectly, jamming in an open air space to an intimate crowd with an almost Boiler Room like crowd/artist dynamic. Other notable performances include supporting Hobo Johnson on their national tour, main stage slots at Beyond The Valley, Wildlands & Grapevine Gathering, & warming up the stage for Freddie Gibbs at Sun Cycle early 2020.
Big Words' ability to connect with fans through music and striking content prove why they're one of Melbourne's most eclectic and inspired groups, and one to watch closely in 2022 & beyond.