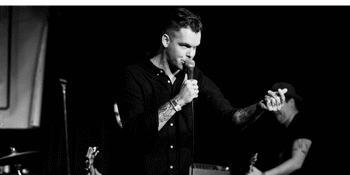 Mother Hen Touring
JD & The Hungermen
Special Guests
The Chippo Hotel (Chippendale, NSW)
Thursday, 14 November 2019 8:00 pm
Combining the raw, rugged croon of Chris Isaak with the eerie, atmospheric tones of the Bad Seeds, dropped in the middle of a Spaghetti Western soundtrack—and of course, anything else you can find in the discount bin at Sanity...
The new and (almost unnoticeably) improved JD; aka Jeremy Davidson; aka Johnny Wishbone (The Snowdroppers), has emerged from a near two year (again, almost unnoticeable) hiatus from the Sydney rock'n'roll scene. He's strapped back on his black suede boots and assembled his equally-noir-clad brigade of muscle; The Hungermen.
In an entirely unrelated, yet poetically just coincidence with the lockout laws being lifted; JD & the Hungermen will be launching their debut EP on Thursday 14th November at the Chippendale Hotel.