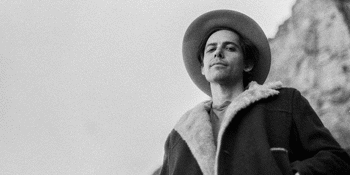 Mother Hen Touring and Alt Roundup Christmas Show presents
James Thomson - Late Show
with Kristen Lee Morris and The Dirty Snakes
The Chippo Hotel (Chippendale, NSW)
Thursday, 10 December 2020 9:30 pm
The Ladies from Mother Hen Touring and Alt Roundup are combining forces for a Christmas Party to launch James Thomson's latest masterpiece 'Golden Exile' at the Chippo Hotel, with the mighty Kristen Lee Morris & The Dirty Snakes joining the night with their raucous rockin' blues
Golden Exile is Thomson's 3rd album released earlier in the year, then covid & the subsequent restrictions put the brakes on touring, so we are thrilled to have James and his band play the songs off Golden Exile in Sydney for a Christmas celebration of alt country, soul & blues.
"With Golden Exile, Thomson continues his growth as a writer, both lyrically and musically. One can hear the Rolling Stones, The Beatles, 60s and 70s folk rock and country soul, all woven together in songs that chronicle optimism and heartbreak, emotional and physical departure." – POST TO WIRE
Tickets are limited for covid safe seating so we are hosting 2 shows.
6.30pm & 9.30pm.
$22 plus b/f
The Chippo kitchen will offer to ticket holders a $15 meal with a schooner of beer or cider, Woooo Merry Christmas.
TICKETING INFO
- Do not attend if you are feeling unwell
- Shows will be seated and limited to 25 per sitting, patrons will be seated to allow for social distancing. There will be select seating in accordance with the venue's Covid Safe Plan with a 1.5m distance between groups. Guests must be seated at all times of the show unless moving from one section of the venue to another - i.e the bar, toilet, smoking area etc. There is to be no standing and mingling among guests especially between different groups and alcohol can only be consumed by seated customers.
- Artist to perform two separate sittings, 6:30pm & 9:30pm
- Upstairs kitchen will be open and running a $15.00 burger + schooner of beer or cider deal for those who have purchased a ticket to the show. Present your ticket to the bar staff when ordering to redeem.
- Tickets will need to be pre-purchased due to Covid -19 capacity restrictions and select seating arrangements enforced by the venue in order to comply with Covid safety measures and to ensure guests are protected and are as safe as possible at all times. All customers entering the premise must sign-in by providing accurate contact details via the venue's QR code sign in registry at the entrance of the venue which is designed specifically for contact tracing if necessary.
- Tickets will need to be purchased as a minimum of 2 pax to assist with venue seating plans and if you wish to be seated in a group with friends who have purchased tickets separately you will need to email the names of your group to hello@thechippohotel.com.au
NOTE: Groups cannot exceed 10 people.
The venue will be taking a number of precautionary measures to ensure patron safety, including:
- Hand sanitiser dispensers on entry and at tables
- Signage and social distancing markers throughout the venue
- Regular sanitising of the venue and full clean between sittings